200 acres of land for startups on the super corridor:Indore is being explored for startup capital and data center; committee doing study
Posted Date: Mar 29, 2022 | Posted By : DCNPL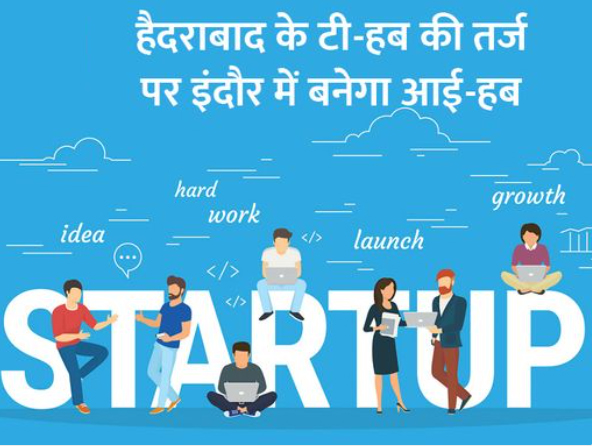 After hoisting the flag five times in the country in cleanliness, being a leader in vaccination, water plus, organs donation etc., now the possibilities are being explored for startup capital in the city. For this, a three-member committee is studying large land and other points. Along with this, work is also being done on the data center.
Collector Manish Singh told that there is a huge scope of startup in Indore. If startup capital develops, there is a lot of potential. For this, stack holders have also started becoming active. If a big company's data center comes, then IT companies are also attracted. Due to this, two places have been seen for Startup Park. Next to the airport end of a super corridor. There is 200 acres of land available which belongs to IDA. Similarly, Integrated Data Center and Startup Park can be made on the Economic Corridor. For this, a team of three people has been formed, which is making a framework for these two. In this, a blueprint is being prepared at many points including different zones, to provide land at low rates like industries. The point with similar features in this is the main one.
Actually, Chief Minister Shivraj Singh Chouhan is very serious about startups. In a program of start ups organized at Brilliant Convention Center on 26 January, he had talked about promoting it and providing facilities at every level. Along with this, it was also said that soon they will be interacting with the startups virtually every month and it will be accelerated. MP Shankar Lalwani is also trying in the matter and he also discussed about the startups of Indore in the expo held in Dubai.
After this, on the initiative of the MP, 25 startups of Indore were honored by the Union Minister Dr. Bhagwat Karad in February. During this, Principal Secretary P. Narhari had also talked about making an I-hub in Indore on the lines of T-hub of Hyderabad. Along with this, emphasis was laid on the startup policy of the state and creation of venture capital fund. In this episode, now efforts are being made by the district administration to give speed to it.
Source: https://www.bhaskar.com/local/mp/indore/news/indore-is-being-explored-for-startup-capital-and-data-center-committee-doing-study-129576690.html?_branch_match_id=1035521687477883150&utm_campaign=129576690&utm_medium=sharing&_branch_referrer=H4sIAAAAAAAAA8soKSkottLXT0nMzMvM1k3Sy8zTj4yMcPb1cyz3zU8CAAjElV0fAAAA
BEST EVER BUILDER
Time to enhance your live presence!