Indore: IDA to come up with 2,000 plots for middle and lower-income groups
Posted Date: Saturday, May 06, 2023 | Posted By : DCNPL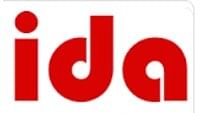 Indore (Madhya Pradesh): The Indore Development Authority will introduce 2,000 plots for the middle- and lower-income groups on a no profit no loss basis. These 2,000 plots will be of 600 to 1,000 square feet area.
Along with this, the authority will also introduce six new Town Planning Schemes in their new budget, said IDA chairman Jaypal Singh Chawda on Friday. He added, "Also, we have plans for bringing plots for the people of low-income and middle-income groups." "This is being done keeping in mind the ever-increasing property rates in the city," he said.
"Seven TPS have already been launched and work is going on in five of these schemes," he added.
There are works going on over 1,700 hectare land worth Rs 1,200 crores in TPS schemes of IDA, said Chawda.
Also, IDA is likely to present a budget of around Rs 5,000 crore for 2023-24, which will be five times compared to the last financial year.
Chawda said that the IDA has started construction of four flyovers at big squares in the city while in the current financial year, two more similar projects will be taken up. "IDA has a list of 11 flyovers to be developed out of which four flyovers are under construction at Bhawarkuwan Square, Khajrana Square, Phooti Kothi Square and at Luvkush Square. While tender work for four other flyovers has been completed and three flyovers are facing some issues which will be resolved soon and work will get started," said Chawda.
Similarly, construction of two towers under phase-I of the Startup Park on the Super Corridor expected to cost around Rs 450 crore will also be started while IDA has started construction of two ISBTs during the current financial year.
IDA is expected to present a budget of profit as it has plans to do most of its earnings through a free hold process of at least 10,000 plots along with selling properties in different schemes.
https://www.freepressjournal.in/indore/indore-ida-to-come-up-with-2000-plots-for-middle-and-lower-income-groups
BEST EVER BUILDER
Time to enhance your live presence!