The First 'Government Housing Scheme' Will Be On The Super Corridor, Connectivity Will Increase
Posted Date: Sept 30, 2022 | Posted By : DCNPL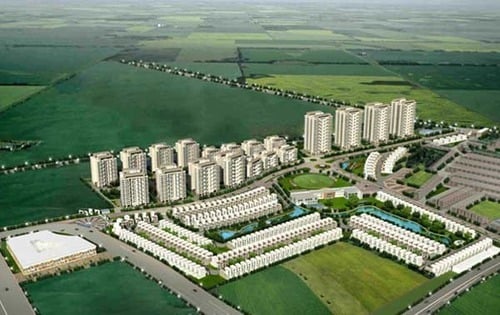 Indore. IDA has started residential development in remote areas from the city between Super Corridor and Bypass Ring Road. After getting embroiled in controversies, the draft has been published to develop TPS-10 on Super Corridor and TPS-9 on Ring Road-2. Both the schemes have also got the approval of the government. Claims and objections have been called along with the draft publication. In both the schemes, land will be taken on the basis of land pooling. These plans of 1200 acres will prove to be a game changer in both the areas.
The Land Acquisition and Planning Department of IDA has published the draft of both the schemes. President Jaipal Singh Chavda and CEO RP Ahirwar had inspected the opportunity for both the schemes. With the construction of 45 and 30 meters road on TPS-10, the connectivity of the super corridor with the surrounding colonies will increase. According to Chavda, IDA had prepared plans 176 and 175 for development on Super Corridor and RE-2 respectively. The government abolished them. In the new rule, a proposal was made to develop City Development Scheme-10 and 9 here, which has been approved. Now by developing basic facilities here, 50 percent land will be given to the land owner. By doing internal development, the plot can be sold according to its use.
Here are the plans
- Will develop TPS-10 in 550 acres. The first government housing scheme will be on the super corridor. In this, the land of Bada Bangarda, Palkhedi, Limbodagari, Tigria Badshah will be taken.
TPS-9 will be the second scheme of 1650 acres connecting Baspass and Ring Road II between Bypass and Eastern Ring Road. With this, the population area will be developed between MR-10 to Vicholi, Hapsi and Nemavar Road.
Source: https://www.patrika.com/indore-news/connectivity-will-increase-on-super-corridor-and-re-2-7797333/
BEST EVER BUILDER
Time to enhance your live presence!