Learn How Location Plays A Big Role in Real Estate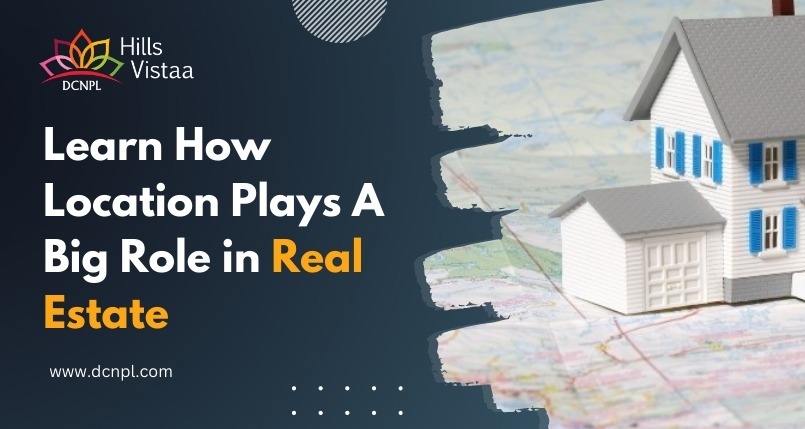 Every homebuyers first question is regarding the property's location when asked what characteristics a real estate in Indore should most significantly have. In comparison to numerous other cities, real estate in Indore is diversified. Any purchaser today faces an excessive amount of information when it comes to choosing a place, owing to the increased reliance on technology. In such instances, the buyer's ability to select the ideal site depends on reading between the lines and comprehending the material thoroughly.
Why is location so important when purchasing a home?
The significance of location in real estate in Indore purchases appears to be overstated. The reason for this is that the location is what determines the investment's return on investment. Location, first and foremost, produces a want to acquire, and desire, in turn, creates demand, which leads to a price increase.
When a buyer is attempting to identify a place to acquire a piece of property, it is apparent that they are prepared to pay a significant amount of saved funds. As a result, buyers must select the appropriate location for their real estate acquisition. Regardless of the country of residency, many buyers base their decision on the house they want to buy rather than the neighborhood in which it is located. The location will never alter after the purchase. This oversight can cost the customer a lot of money.
Suppose the buyer is seeking residential real estate in Indore. In that case, frequent variables are considered the neighborhood's condition, accessibility to services and amenities, water availability, the location's security factor, views from the estate, and so on. Before purchasing a commercial property, factors such as accessibility to transportation hubs, accessibility to main roads, marketplaces and warehouses, and so on must be examined.
Both the value and the location of the home are crucial considerations. Every other aspect of real estate in Indore is ultimately dictated by its location. If the house is located in a desirable neighborhood, it will attract a higher price. The same home in a less desirable location will fetch a lower price. However, the buyer may pay more for a home in a better location. There are sure to be more beneficial possibilities in the future. However, if the buyer spends in less desirable locations, even though the initial cost is lower, there will soon be a shortage of demand, lower rentals, and cheaper costs.
Suppose you find yourself stuck in a situation where evaluating real estate in Indore is challenging. In that case, the greatest thing you can do is go back to the fundamentals and seek the help of DCNPL Hills Vistaa, which will provide you with options for properties in valuable locations in Indore. Examine the setting carefully. Most likely, the issue will be resolved immediately.